You kids have been going through a tough time recently, and we understand why. With Anxiety being higher that it's ever been through  the pressures of school, exams and social circles it's a time in a child's life that is often overlooked by us parents.
At YogaBugs we came across an interesting study found in the "Psychology Research and Behaviour Management" which outlines the the fantastic benefits that you will notice in your child straight away!
UK stats show that 1 in 5 children will suffer from a mental health related illness before the age of 11. This figure is continuing to rise across the UK, and YogaBugs are working to stop it in it's tracks.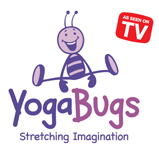 But what causes Anxiety in children?
There could be a number of issues that trigger anxiety in kids. Social fears can be a common cause, for example a child being placed in an unfamiliar or challenging situation can make them nervous, this is known as normal anxiety.
So how do I know if my child is suffering from Anxiety?
Sometimes it's hard to tell, especially if your child is afraid to talk about their feelings. This is why there some clear symptoms that can give you as a parent, a hint;
Airing negative thoughts
Worrying about things constantly
Struggles to concentrate
Irritable, quick to get angry
Not eating meals properly
These are just some of the common symptoms, but for more information visit https://www.nhs.uk/conditions/anxiety-disorders-in-children/
What does Mindfulness do to help?
Mindfulness is a calming method to help alleviate anxiety disorders and even depression. Mindfulness is a meditation practice that focuses on breathing methods and posture to create a relaxed environment and a healthy mind. At YogaBugs we have learnt that this is the best way to help improve a child's ability to observe challenging situations without being scared.
YogaBugs is the largest children's yoga inspired activity in the UK offering classes for children from walking age to seven years and beyond. We work with hundreds of schools to give children a fun experience, whilst improving their confidence, concentration and the children's overall wellbeing.
For more information on visit http://www.yogabugs.com/page_render.php?id=81&page=YogaBugs%20Mindfulness
To book a class visit http://www.yogabugs.com/find_class.php?page_name=find